Coconut Lentil Soup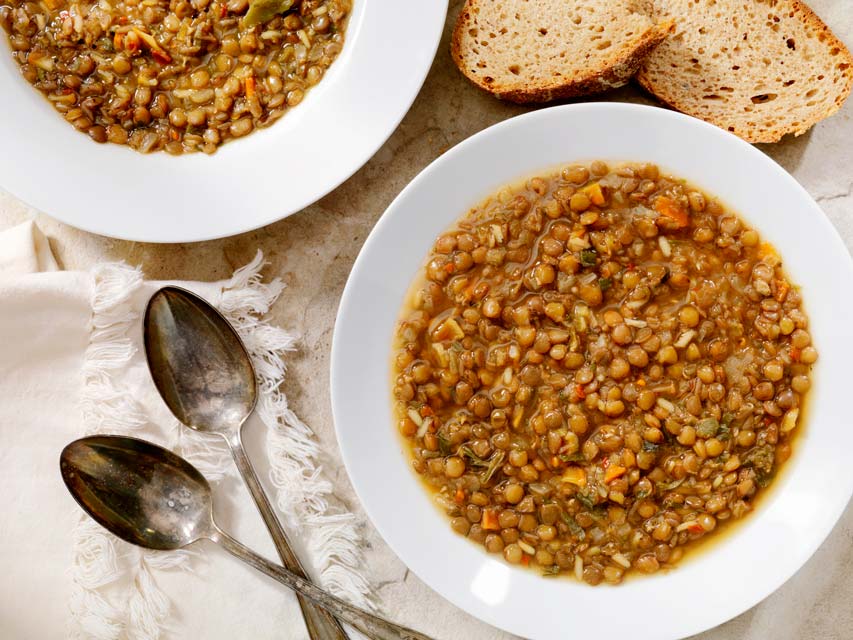 This delicious savory soup is loaded with biotin-rich (and even cancer-fighting) ingredients.
Serves: 4
Prep Time:
Cook Time:
Ingredients:
1 tablespoon coconut oil

1 large sweet onion, diced

4 cloves of garlic, minced

1-inch piece of ginger, peeled and minced

2 tablespoons ketchup

2 tablespoons garam masala

4 cups low sodium vegetable broth

1 can full-fat coconut milk

1 large tomato, diced

1 large carrot, grated

1.5 cups red or brown lentils, rinsed and sorted through

Salt and pepper, to taste
Directions:
In a large pan, heat coconut oil over medium heat.
Add onion, garlic, and ginger and sauté for 3-4 minutes, until onion is translucent.
Add ketchup and garam masala and cook for another minute or two, until fragrant.
Add broth, coconut milk, tomato, carrot, and lentils. Cover and bring to a boil.
Reduce heat and simmer for 30-45 minutes, until lentils are tender.
Add salt and pepper to taste and serve.
*Optional: Add 1 cup of spinach or kale and stir in before serving if desired.
Disclaimer: This website is not intended to replace professional consultation, diagnosis, or treatment by a licensed physician. If you require any medical related advice, contact your physician promptly. Information presented on this website is exclusively of a general reference nature. Do not disregard medical advice or delay treatment as a result of accessing information at this site. Just Answer is an external service not affiliated with Biotin.com.